Jean-Pierre Cottet-Dubreuil, Artisan of a new lease of life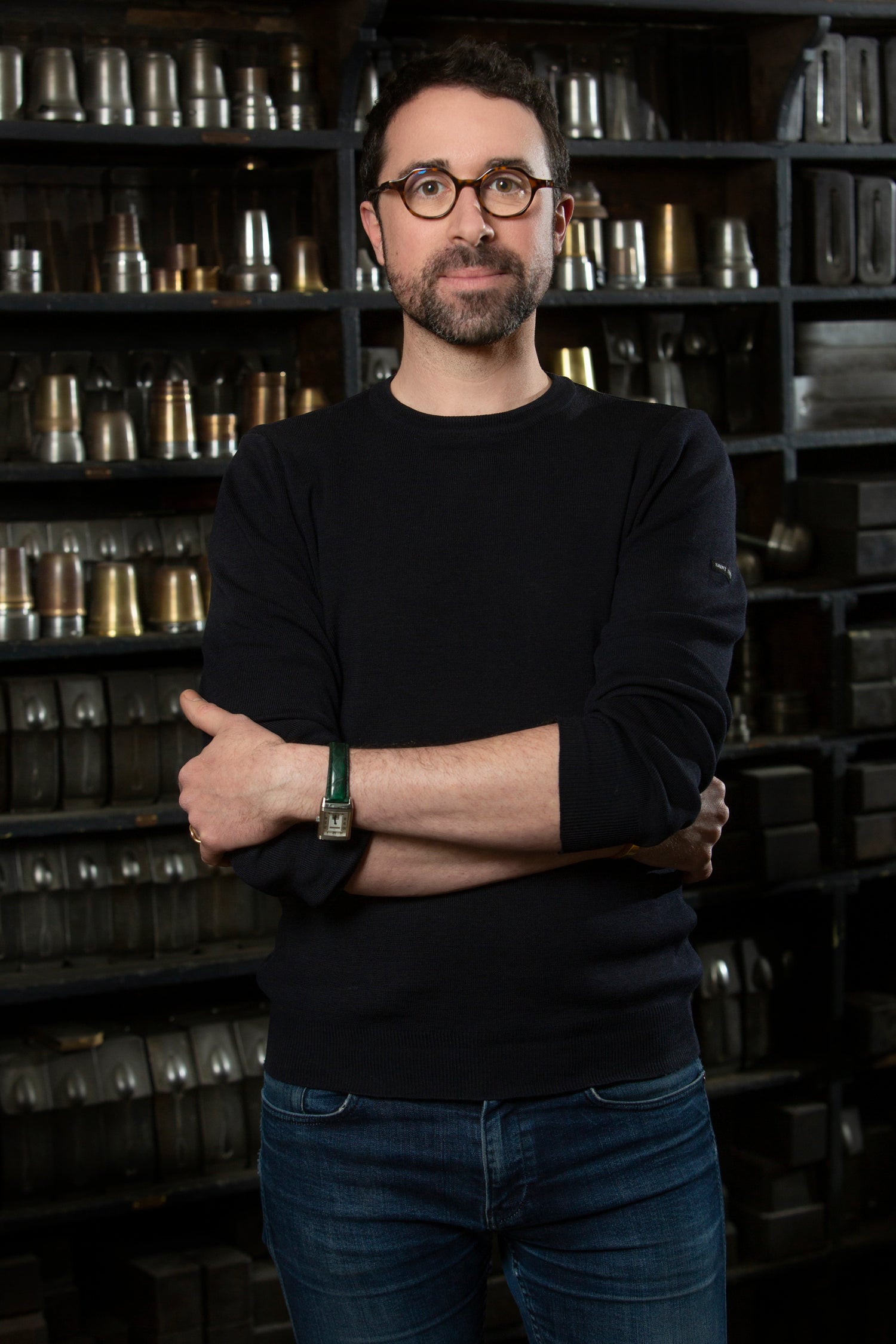 The company will be a family affair for almost a century since the daughter of Edmond Ricard, Gabrielle, will succeed at the head of the workshop, Gabrielle, who will rename the establishment "Orfèvrerie Richard" , after her marriage to Marcel Richard, as well as Jacques , the founder's grandson, from 1952. Subsequently, Francis Regala took over the House in 1994.
And it was only in 2012 that Jean-Pierre Cottet-Dubreuil became the new owner of the establishment. Since then, over the years, the latter has established Richard Orfèvre as a reference in artistic goldsmithing with new markets abroad. From 2002, when he joined the workshop as a goldsmith alongside Danielle and Françis Régala, he brought a new direction to the House. It is on his initiative that Richard Orfèvre opens up to new forms of creative explorations with contemporary designers. By surrounding himself with the young guard of design, Jean-Pierre Cottet-Dubreuil continues to bring a radically current identity to the illustrious Atelier, while perpetuating the transmission of a centuries-old heritage. In 2013, he called on the architect Grégory Monier to rethink the premises and transform the historic store into a superb setting adjoining the forge.
Recognized for her professional skills, Jean-Pierre Cottet-Dubreuil was selected in 2017 by the Hermès Corporate Foundation to participate in the academy of know-how dedicated to the metal profession. Since 2010, the Workshop has been labeled a Living Heritage Company. In October 2018, Richard Orfèvre joined the Grands Ateliers de France.